A Family Owned Business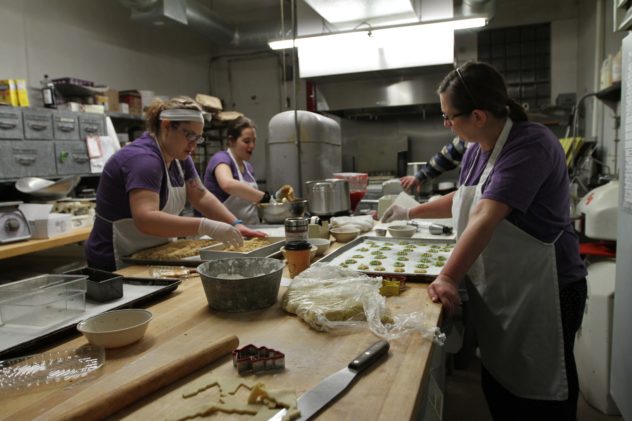 ---
Greetings from Audry, Joe, Stephanie and Hannah! 
As a local Minnesotan family who had the dream of owning their own bakery, we are ecstatic to be the new owners of Sarah Jane's! Audry has always had a passion for baking and has attained over 30 years of professional experience. Because of her love, her daughters grew up in a home where food was an outlet for creativity, as well as a learning experience–challenging them to new lengths. Because of this, Stephanie developed a love for cooking and baking and soon joined her mother in the world of professional baking and has several years of experience under her belt. We value the importance of quality ingredients and use the best in our homemade goodies! We strive to create a homey environment to provide you with those baked goods similar to the ones your grandma used to make. After-all, who doesn't love a fresh doughnut to accompany their morning cup of coffee?
Please, drop in and say hello! We are very excited to meet all of you.